/
Tow Rope 5/8" X 14' 6500 Lbs
Regular price
Sale price
$15.95 CAD
Unit price
per
Sale
Sold out
The RDCT412 is a yellow tow rope designed for reliable towing operations. With a capacity of 4500 lb, it provides ample strength for various towing needs. The rope measures 5/8" in diameter and extends up to 14 feet in length, offering flexibility and versatility in towing applications. Trust the RDCT412 for secure and efficient towing, ensuring peace of mind on the road.
SEE ALL SPECIFICATIONS
SKU : SKU: RDCT412 FIND A DEALER
View full details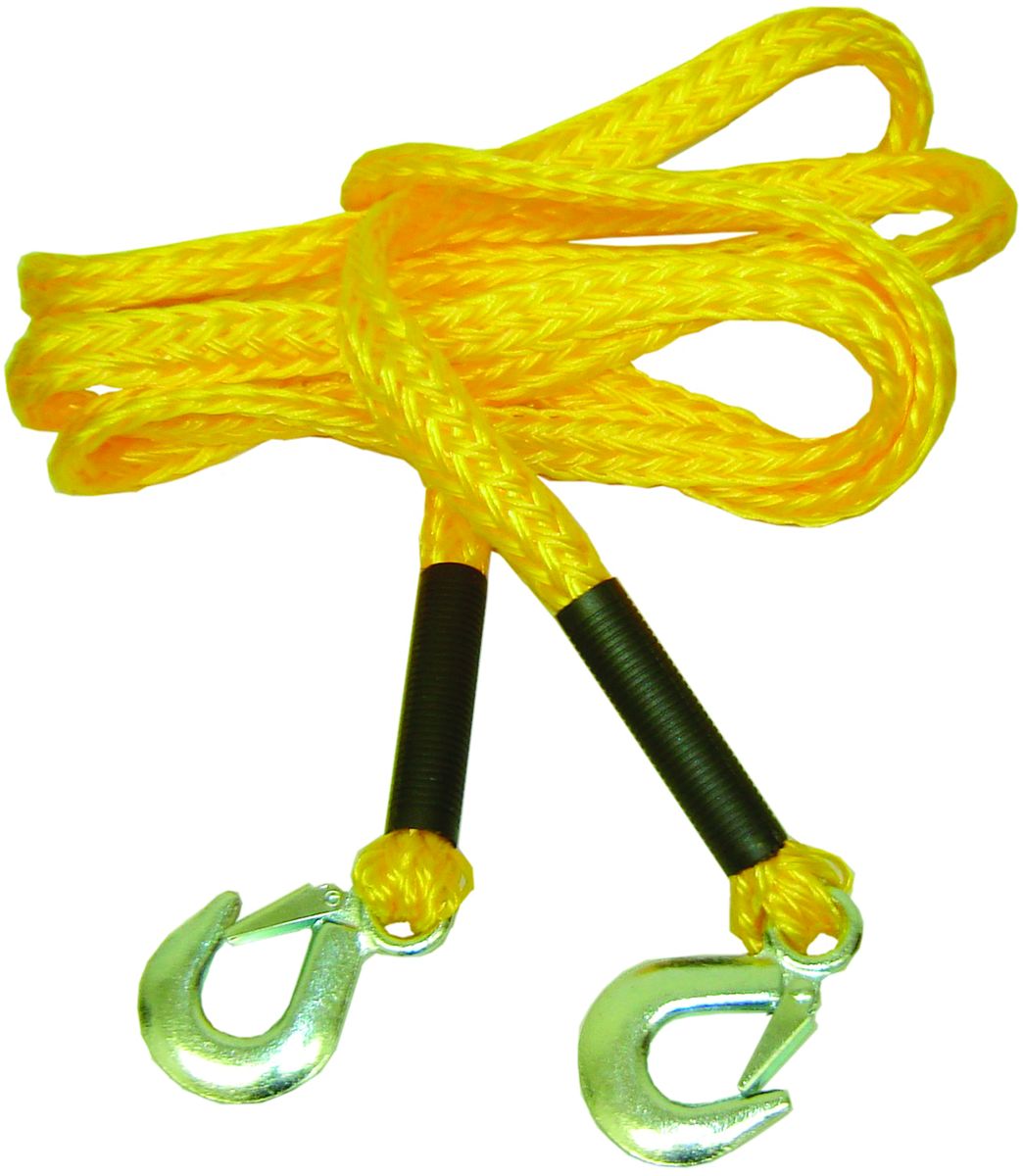 One Stop Shopping For All Your Needs

Committed to user satisfaction

Precision in every product
One Stop Shopping For All Your Needs

Committed to user satisfaction

Precision in every product
Product Overview
Specifications
Elevate your towing experience with the RDCT412, a high-quality yellow tow rope engineered to deliver exceptional performance and reliability. Designed to withstand the toughest towing tasks, this robust rope is built to handle a capacity of 4500 lb, ensuring you can confidently tow heavy loads with ease. Measuring 5/8" in diameter and extending up to 14 feet in length, the RDCT412 offers the perfect balance of strength and flexibility. Whether you're towing a vehicle, trailer, or equipment, this rope provides the versatility needed to tackle various towing scenarios. Constructed from durable materials, the RDCT412 is built to endure rigorous use and resist wear and tear. Its vibrant yellow color enhances visibility, promoting safety during towing operations, especially in low-light conditions. Thanks to its reliable performance and secure grip, the RDCT412 allows for smooth and controlled towing, giving you peace of mind while on the road. Its sturdy construction and high-quality craftsmanship ensure long-lasting durability, making it a trusted companion for all your towing adventures. Upgrade your towing gear with the RDCT412 tow rope and experience the confidence and peace of mind that comes with a top-notch towing accessory.
yellow tow rope
4500 lb capacity
5/8"x14' dimensions
ideal for reliable towing
durable and resilient.
Excellence and Innovation in Every Turn
Discover superior craftsmanship with RODAC, your one-stop solution for professional-grade tools. Born in 1984, RODAC blends experience with innovative technology to deliver an unmatched range of over 750 products. Experience the RODAC difference and redefine your work with unmatched reliability and precision.