Regular price
Sale price
$32.95 CAD
Unit price
per
Sale
Sold out
Introducing the Rodac RDSA653HD: a heavy-duty ratchet tie down with a 10,000 lb capacity. Measuring 2" x 27', it securely fastens heavy loads with ease. Trust its robust construction and reliable performance for all your cargo securing needs.
SEE ALL SPECIFICATIONS
SKU : SKU: RDSA653HD FIND A DEALER
View full details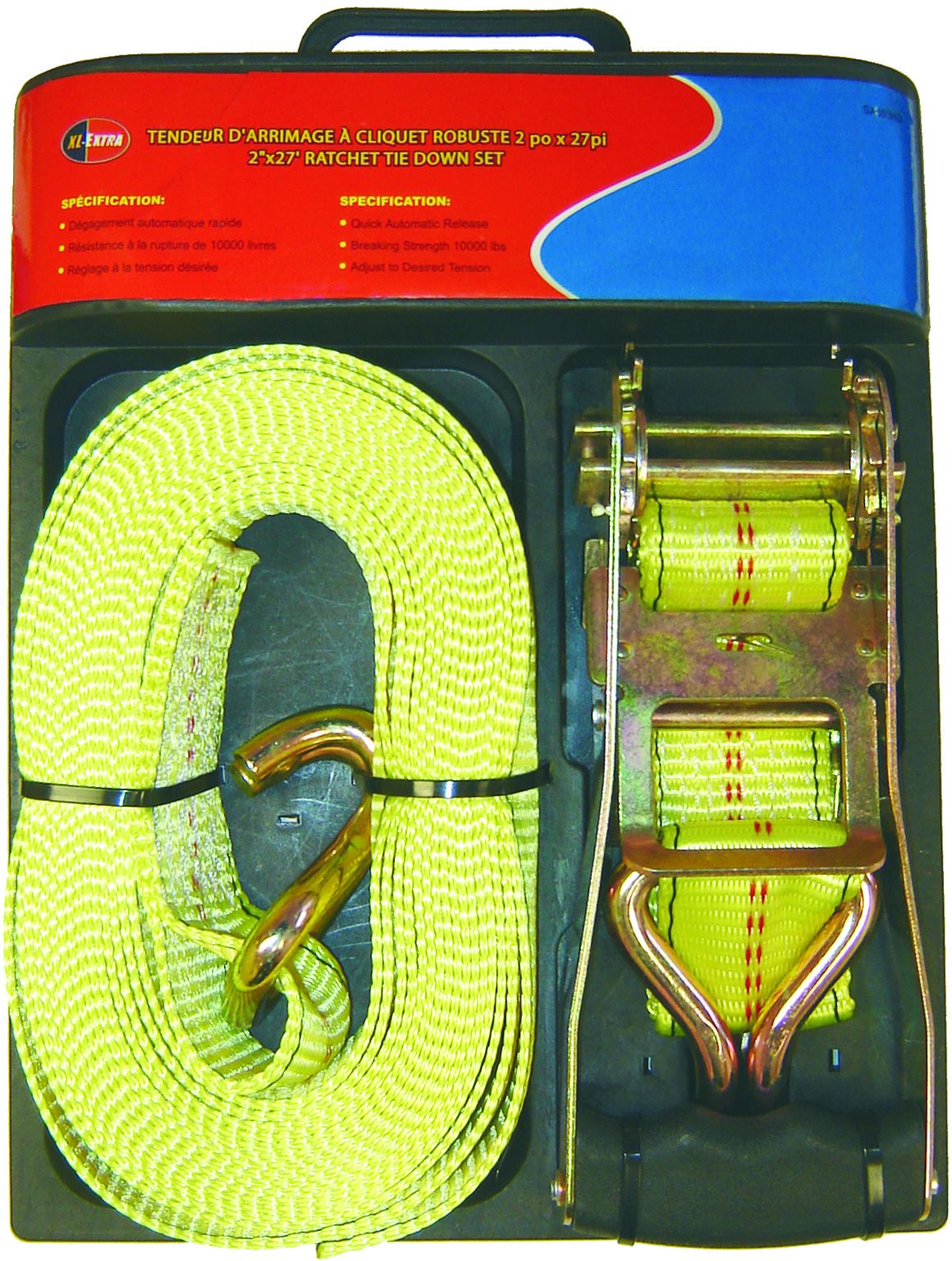 One Stop Shopping For All Your Needs

Committed to user satisfaction

Precision in every product
One Stop Shopping For All Your Needs

Committed to user satisfaction

Precision in every product
Product Overview
Specifications
The RDSA653HD is a ratchet tie down with a capacity of 10,000 lb. Measuring 2" x 27', it is perfect for securing heavy loads. Whether you need to transport bulky equipment or construction materials, this reliable tie-down system is here to assist you. With its sturdy and robust construction, the RDSA653HD ensures a secure fastening for your most demanding loads. The 2-inch wide strap offers extra strength and improved tension distribution, ensuring maximum stability. The high-quality ratchet mechanism allows for precise and secure tensioning. You can rely on this tie-down system to keep your loads in place, even during trips on rough roads. Versatile and easy to use, the RDSA653HD is suitable for a variety of applications. Whether you're a transportation professional, a business owner, or an outdoor enthusiast, this ratchet tie-down is a reliable choice for confidently securing your loads. Take no chances when it comes to transporting heavy loads. Opt for the RDSA653HD and experience a robust, durable, and secure tie-down solution. Order now and enjoy the peace of mind provided by this superior-quality ratchet tie-down system.
heavy-duty ratchet tie down
10,000 lb capacity
2"x27' dimensions
secure fastening of heavy loads
sturdy and durable construction.
Excellence and Innovation in Every Turn
Discover superior craftsmanship with RODAC, your one-stop solution for professional-grade tools. Born in 1984, RODAC blends experience with innovative technology to deliver an unmatched range of over 750 products. Experience the RODAC difference and redefine your work with unmatched reliability and precision.