Regular price
Sale price
$14.65 CAD
Unit price
per
Sale
Sold out
Introducing the RODAC Rubber Wheel, a durable and versatile solution for your mobility needs. With its 10-inch size, this wheel provides excellent traction and smooth rolling on various surfaces. Upgrade your equipment with the RODAC Rubber Wheel for enhanced performance and reliability.
SEE ALL SPECIFICATIONS
SKU : SKU: RDRW10G FIND A DEALER
View full details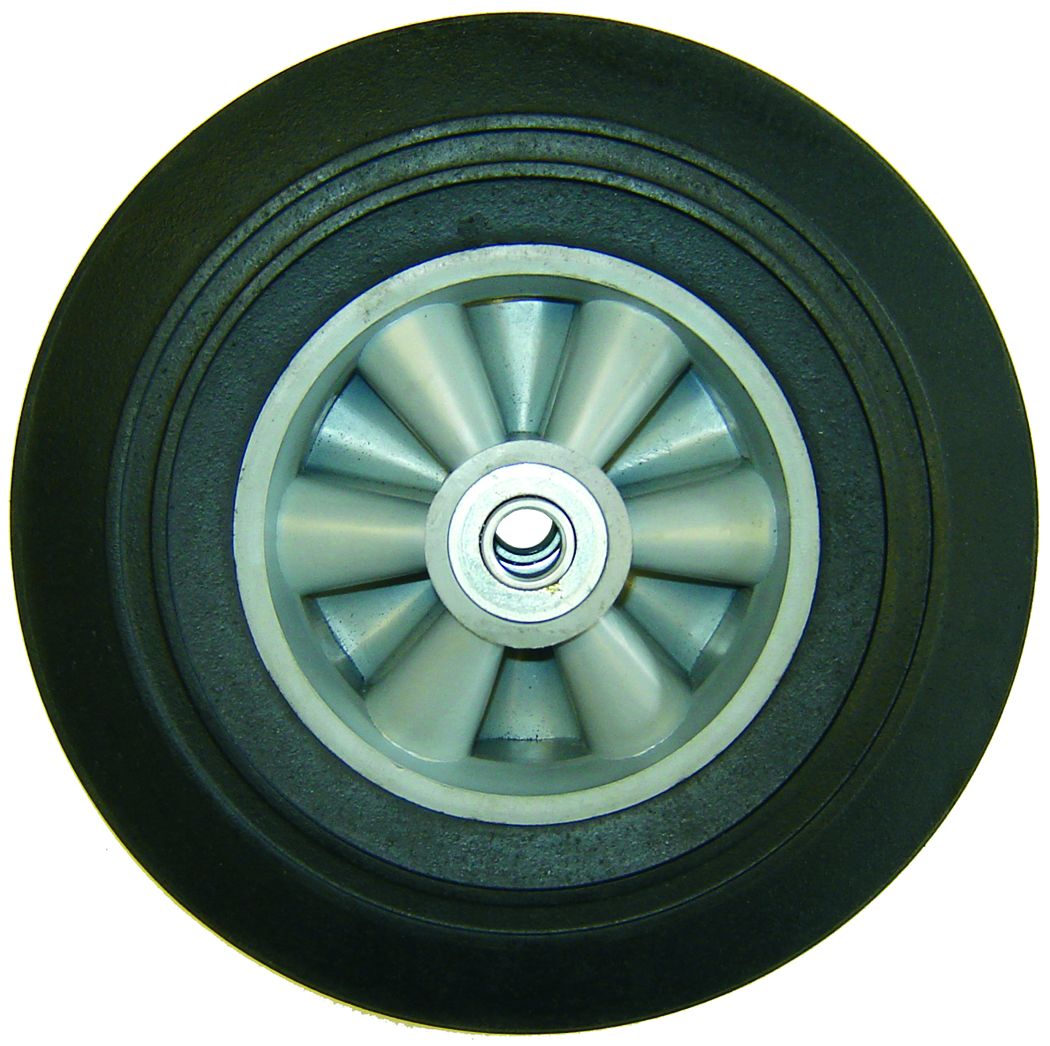 One Stop Shopping For All Your Needs

Committed to user satisfaction

Precision in every product
One Stop Shopping For All Your Needs

Committed to user satisfaction

Precision in every product
Product Overview
Specifications
Introducing the RODAC Rubber Wheel, a reliable and high-quality solution for all your mobility needs. This durable rubber wheel is designed to provide exceptional performance and long-lasting durability, making it an essential component for a wide range of applications. With its 10-inch size, this wheel offers the perfect balance of stability and maneuverability. It is carefully crafted using premium-grade rubber materials that ensure superior traction and excellent grip on various surfaces. Whether you're navigating smooth concrete floors, rough outdoor terrain, or uneven surfaces, this wheel can handle it all. The RODAC Rubber Wheel is engineered for smooth rolling, allowing for effortless movement and easy transportation of heavy loads. Its smooth rotation reduces friction and resistance, resulting in minimal effort required to push or pull your equipment. This feature is particularly beneficial for applications where smooth and quiet operation is desired. Durability is a key feature of the RODAC Rubber Wheel. It is designed to withstand the rigors of daily use, making it suitable for both indoor and outdoor environments. The rugged construction ensures resistance to abrasion, punctures, and wear, ensuring a longer lifespan and reduced maintenance costs. This versatile wheel is compatible with a wide range of equipment, including hand trucks, dollies, carts, and utility vehicles. It is a reliable choice for industries such as warehousing, logistics, manufacturing, and construction. Whether you need to transport goods, move heavy machinery, or handle materials, the RODAC Rubber Wheel is up to the task. Installation is quick and easy, requiring minimal effort. The wheel is designed to fit standard axles and can be securely attached using appropriate fasteners. The smooth installation process ensures that you can start using the wheel without any delays or complications. Invest in the RODAC Rubber Wheel and experience enhanced mobility, durability, and performance. Upgrade your equipment and enjoy the convenience of smooth and effortless movement in any environment. Trust RODAC for quality, reliability, and exceptional customer satisfaction.
Durable rubber wheel
10-inch size
Excellent traction on various surfaces
Smooth rolling for easy mobility
Excellence and Innovation in Every Turn
Discover superior craftsmanship with RODAC, your one-stop solution for professional-grade tools. Born in 1984, RODAC blends experience with innovative technology to deliver an unmatched range of over 750 products. Experience the RODAC difference and redefine your work with unmatched reliability and precision.