/
Rodac Rddh420- Gasoline Engine 13 Hp
Regular price
$629.95 CAD
Regular price
Sale price
$629.95 CAD
Unit price
per
Sale
Sold out
The RDDH420 by RODAC is a powerful Gas Engine with 13 HP in a sleek black and red design. Features include a recoil starter and electric starter for easy ignition, a fuel tank capacity of 6.5 L for extended operation, and a low oil sensor for added protection. Experience reliable performance and convenience with the RDDH420 Gas Engine.
SEE ALL SPECIFICATIONS
SKU : SKU: RDDH420 FIND A DEALER
View full details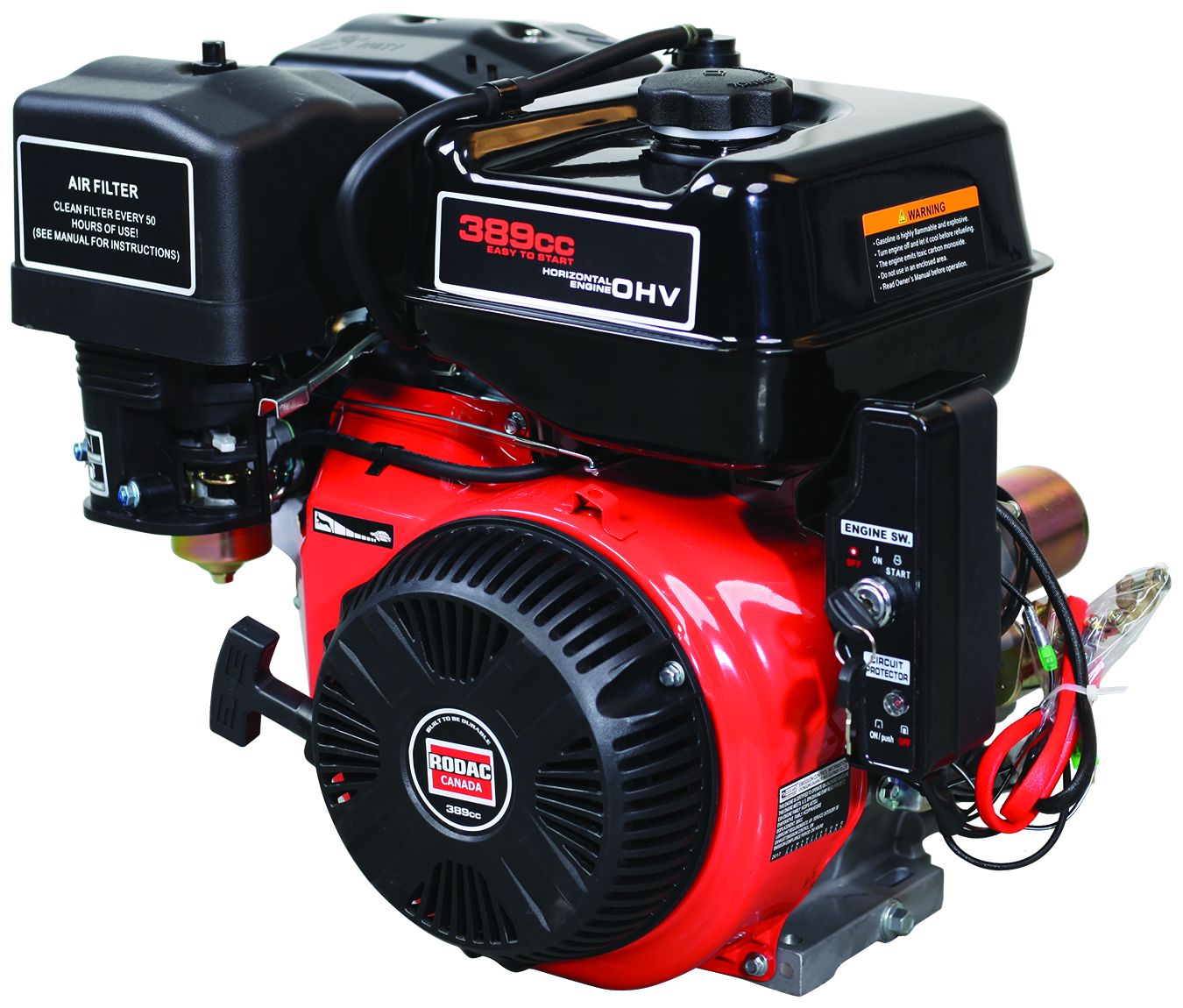 One Stop Shopping For All Your Needs

Committed to user satisfaction

Precision in every product
One Stop Shopping For All Your Needs

Committed to user satisfaction

Precision in every product
Product Overview
Specifications
Discover the power and performance of the RDDH420 Gas Engine by RODAC. This robust engine is designed to handle your toughest tasks with ease. With a mighty 13 HP, it delivers the strength you need for demanding applications. The RDDH420 boasts a sleek black and red design that not only looks stylish but also signifies its superior quality. Whether you're using it for construction projects, agricultural applications, or other heavy-duty tasks, this gas engine is built to deliver reliable and consistent performance. Starting the RDDH420 is a breeze, thanks to its convenient recoil starter and electric starter options. You can choose the method that suits your preference and get the engine running smoothly in no time. Equipped with a generous fuel tank capacity of 6.5 L, the RDDH420 ensures longer periods of operation without frequent refueling. This allows you to stay productive and focused on your work without interruptions. Safety is a top priority, and the RDDH420 comes with a low oil sensor that alerts you when the oil level is low. This feature prevents potential engine damage and ensures the longevity and reliability of the engine. Whether you're a professional contractor, landscaper, or avid DIY enthusiast, the RDDH420 Gas Engine is a reliable companion that will tackle any job with efficiency. Its versatility, power, and durability make it a valuable asset for a wide range of applications. Invest in the RDDH420 Gas Engine today and experience the difference it can make in your work. With its outstanding performance, user-friendly features, and exceptional build quality, this gas engine is ready to take your projects to new heights.
Gas Engine
13 HP
Black and red design
Recoil Starter/Electric Starter
Fuel Tank Capacity: 6.5 L
Low oil sensor.
Excellence and Innovation in Every Turn
Discover superior craftsmanship with RODAC, your one-stop solution for professional-grade tools. Born in 1984, RODAC blends experience with innovative technology to deliver an unmatched range of over 750 products. Experience the RODAC difference and redefine your work with unmatched reliability and precision.