Regular price
$259.95 CAD
Regular price
Sale price
$259.95 CAD
Unit price
per
Sale
Sold out
The RDPW20G Parts Washer by Rodac is a red 20-gallon parts washer featuring rugged welded steel construction. It includes a removable work shelf and parts basket for efficient cleaning. With an electric solvent pump and a maximum output of 2.7-3.3 liters per minute, this washer delivers powerful cleaning performance. Upgrade your parts cleaning process with the reliable RDPW20G Parts Washer.
SEE ALL SPECIFICATIONS
SKU : SKU: RDPW20G FIND A DEALER
View full details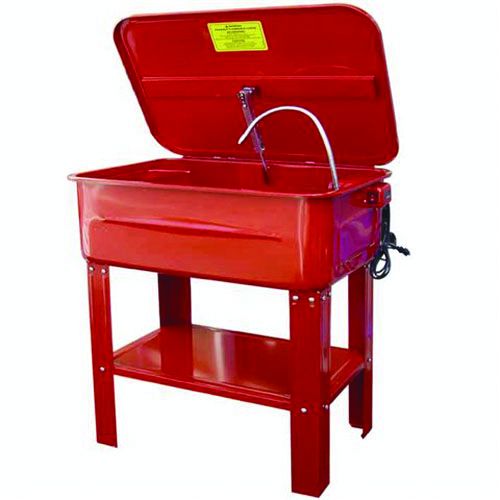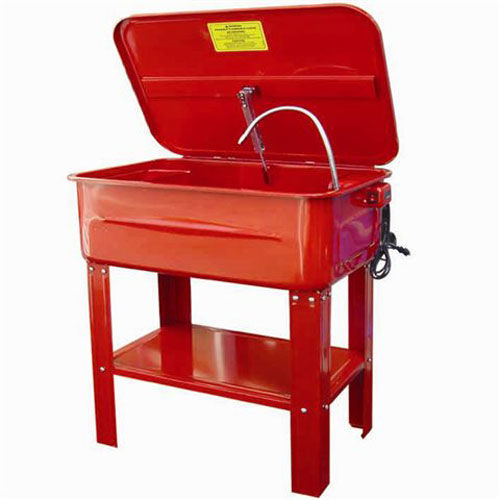 One Stop Shopping For All Your Needs

Committed to user satisfaction

Precision in every product
One Stop Shopping For All Your Needs

Committed to user satisfaction

Precision in every product
Product Overview
Specifications
Introducing the RDPW20G Parts Washer by Rodac - the ultimate solution for efficient and reliable parts cleaning. This red-colored parts washer features a spacious 20-gallon capacity, providing ample room for thorough cleaning of various components. The rugged welded steel construction ensures durability and long-lasting performance, making it suitable for demanding industrial and automotive applications. Equipped with a convenient removable work shelf, the RDPW20G allows for easy organization and efficient cleaning of parts. The included parts basket is designed to accommodate small parts, ensuring effective cleaning even in hard-to-reach areas. The electric solvent pump operates at 110V/60Hz (or 240V/50Hz for specific regions), delivering powerful cleaning performance. With a maximum pump output of 2.7-3.3 liters per minute through the spigot, it enables the efficient recirculation of solvent, ensuring optimal cleaning results. The RDPW20G Parts Washer offers a reliable and user-friendly solution for your parts cleaning needs. Experience the convenience, durability, and efficiency it provides, and achieve pristine cleanliness for your components and parts.
20-gallon capacity
Rugged welded steel construction
Convenient removable work shelf
Parts basket for snaking small parts in solvent
Electric requirement: 110V/60Hz (240V/50Hz) solvent pump
Max pump output through spigot: recirculates 2.7-3.3 litre/min of solvent.
Excellence and Innovation in Every Turn
Discover superior craftsmanship with RODAC, your one-stop solution for professional-grade tools. Born in 1984, RODAC blends experience with innovative technology to deliver an unmatched range of over 750 products. Experience the RODAC difference and redefine your work with unmatched reliability and precision.