Regular price
Sale price
$5.65 CAD
Unit price
per
Sale
Sold out
The RDEPB3 from Rodac is a paint brush set featuring 3 pieces, all made of 100% polyester. The set includes 1 standard brush with a width of 2 inches and 2 angle brushes with widths of 1-1/2 inches and 2 inches. These brushes are perfect for various painting tasks, providing excellent coverage and precision. Upgrade your painting toolkit with the reliable and versatile RDEPB3 brush set.
SEE ALL SPECIFICATIONS
SKU : SKU: RDEPB3 FIND A DEALER
View full details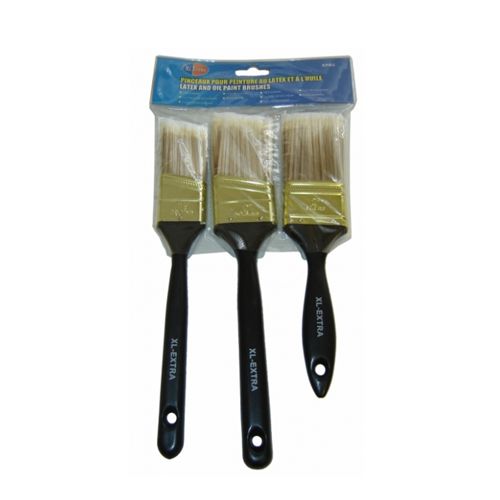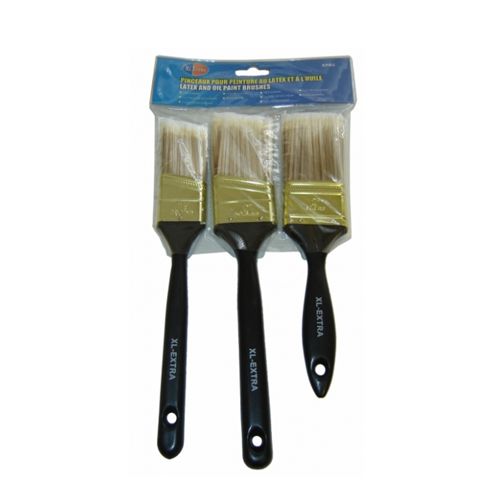 One Stop Shopping For All Your Needs

Committed to user satisfaction

Precision in every product
One Stop Shopping For All Your Needs

Committed to user satisfaction

Precision in every product
Product Overview
Specifications
Experience the ultimate painting convenience with the RDEPB3 paint brush set from Rodac. This set includes three high-quality brushes, each meticulously crafted to deliver exceptional results. Made from 100% polyester, these brushes offer superior durability and longevity. The set features one standard brush with a 2" width, perfect for covering large areas with ease. Additionally, two angled brushes with widths of 1-1/2" and 2" provide precise control and effortless application in tight or detailed spaces. Whether you're a professional painter or a DIY enthusiast, this brush set is a must-have addition to your toolkit. The soft and flexible bristles ensure smooth and even paint distribution, while the sturdy construction guarantees reliable performance for all your painting projects. The RDEPB3 paint brush set is designed to make your painting tasks a breeze. The ergonomic handles offer a comfortable grip, reducing hand fatigue during extended use. The brushes are easy to clean, allowing for hassle-free maintenance and long-term usability. Upgrade your painting experience and achieve professional-quality results with the RDEPB3 paint brush set. Whether you're painting walls, furniture, or intricate artwork, these brushes deliver exceptional precision, smooth strokes, and excellent coverage. Don't compromise on quality and performance. Invest in the RDEPB3 paint brush set today and elevate your painting projects to new heights.
Paint brush set of 3 pieces
100% polyester
1 Standard: 2"
2 Angle: 1-1/2" & 2"
Excellence and Innovation in Every Turn
Discover superior craftsmanship with RODAC, your one-stop solution for professional-grade tools. Born in 1984, RODAC blends experience with innovative technology to deliver an unmatched range of over 750 products. Experience the RODAC difference and redefine your work with unmatched reliability and precision.