/
Heavy Duty Bolt Cutter 18"
Regular price
Sale price
$23.95 CAD
Unit price
per
Sale
Sold out
The RDBC1118HD by Rodac is an industrial-grade heavy-duty bolt cutter. With its 18" size, it's designed to effortlessly cut through tough bolts and chains. Experience the strength and durability of this high-quality tool for all your heavy-duty cutting needs.
SEE ALL SPECIFICATIONS
SKU : SKU: RDBC1118HD FIND A DEALER
View full details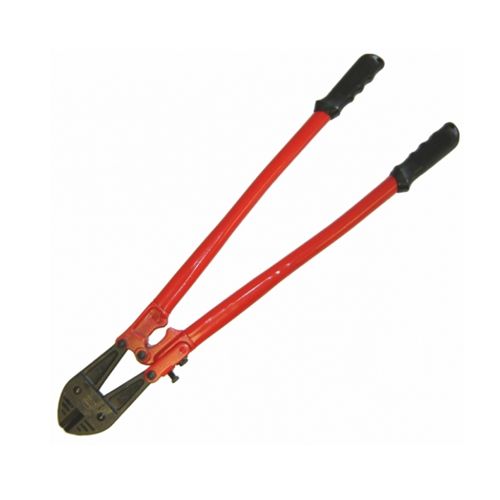 One Stop Shopping For All Your Needs

Committed to user satisfaction

Precision in every product
One Stop Shopping For All Your Needs

Committed to user satisfaction

Precision in every product
Product Overview
Specifications
Introducing the RDBC1118HD Heavy-Duty Bolt Cutter by Rodac – the ultimate tool for tackling tough cutting tasks with ease. This industrial-grade cutter is designed to handle the most demanding applications, delivering reliable performance and exceptional durability. With its 18" size, the RDBC1118HD provides the leverage and power needed to effortlessly cut through bolts, chains, and other heavy-duty materials. No more struggling or wasting time with inferior tools – this bolt cutter gets the job done efficiently. Designed for durability, this bolt cutter features high-quality construction that can withstand rigorous use in industrial environments. The hardened steel cutting jaws ensure long-lasting sharpness and precision, allowing you to make clean, accurate cuts every time. The ergonomic design of the RDBC1118HD ensures comfortable handling, reducing fatigue during extended use. The non-slip handles provide a secure grip for enhanced control and safety. Whether you're working in construction, automotive, or any industry that requires heavy-duty cutting, the RDBC1118HD is the reliable companion you need. It excels in cutting through bolts, chains, padlocks, and more, making it indispensable for professionals and DIY enthusiasts alike. Invest in the RDBC1118HD Heavy-Duty Bolt Cutter and experience the superior cutting performance it offers. Its rugged construction, precise cutting action, and ergonomic design make it the ideal tool for various applications. Don't settle for anything less than the best – order the RDBC1118HD today and take your cutting tasks to the next level.
Industrial-grade heavy-duty bolt cutter
18" size for effortless cutting
Designed to cut tough bolts and chains
High-quality construction for strength and durability.
Excellence and Innovation in Every Turn
Discover superior craftsmanship with RODAC, your one-stop solution for professional-grade tools. Born in 1984, RODAC blends experience with innovative technology to deliver an unmatched range of over 750 products. Experience the RODAC difference and redefine your work with unmatched reliability and precision.