Regular price
Sale price
$64.95 CAD
Unit price
per
Sale
Sold out
The RODAC Drill Press Vise is a reliable tool for securely holding your workpieces in place. With a 6" wide capacity, it provides ample space for various materials. The hardened steel jaws ensure durability and a strong grip, while the chrome-plated handle allows for easy adjustments. Upgrade your workshop with this versatile and sturdy drill press vise.
SEE ALL SPECIFICATIONS
SKU : SKU: RDEP986 FIND A DEALER
View full details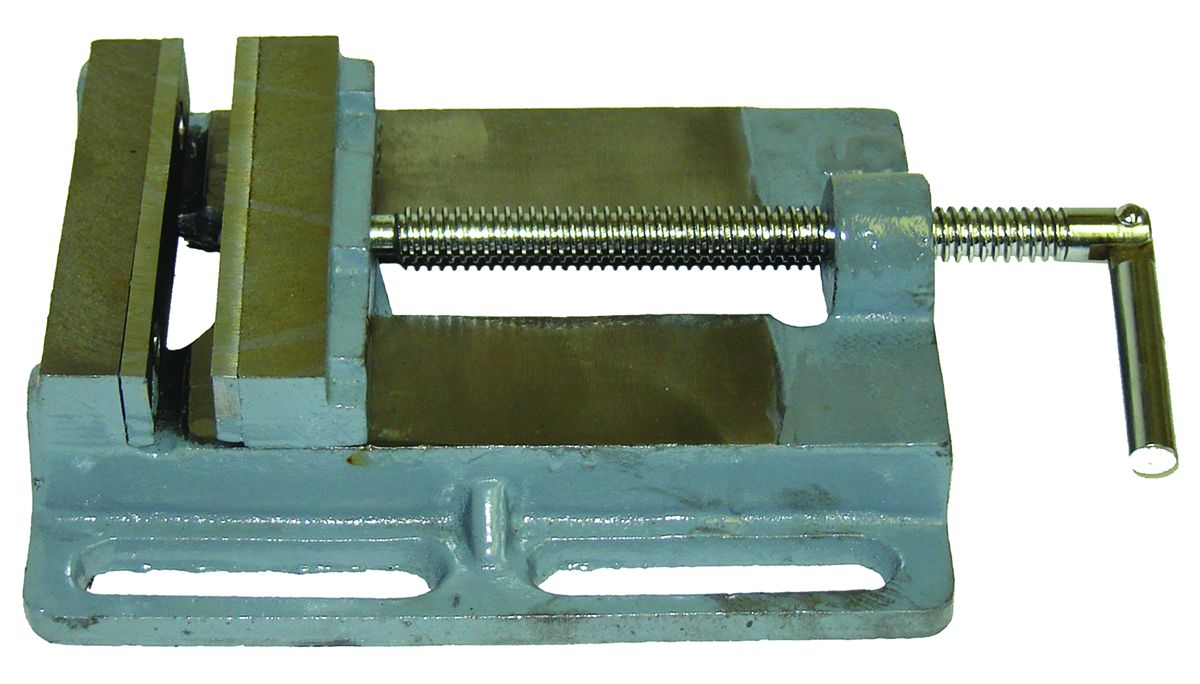 One Stop Shopping For All Your Needs

Committed to user satisfaction

Precision in every product
One Stop Shopping For All Your Needs

Committed to user satisfaction

Precision in every product
Product Overview
Specifications
Introducing the RODAC Drill Press Vise, a robust and indispensable tool designed to enhance your drilling and machining operations. This high-quality vise boasts a generous width of 6 inches, providing ample space to secure a wide range of workpieces. The hardened steel jaws ensure superior durability and exceptional gripping power, allowing you to work with confidence on various materials. Crafted from premium materials, this drill press vise is built to withstand the rigors of demanding tasks. The chrome-plated handle not only adds a sleek and professional look, but also offers effortless control and precise adjustments. Experience smooth and seamless operation as you position and secure your workpiece in the desired position. Versatility is key with the RODAC Drill Press Vise. It is compatible with most drill presses, making it a versatile addition to your workshop. Whether you're working on woodworking projects, metal fabrication, or other precision tasks, this vise ensures stability and accuracy throughout your workflow. Designed with user convenience in mind, this drill press vise features a quick-release mechanism that allows for easy and efficient clamping and unclamping of your workpiece. This saves you valuable time and ensures a hassle-free workflow, allowing you to focus on the task at hand. Invest in the RODAC Drill Press Vise for exceptional performance, durability, and reliability. Elevate your craftsmanship and achieve precise and professional results with this essential tool by your side.
6" wide capacity
Hardened steel jaws for durability
Chrome plated handle for easy adjustments.
Excellence and Innovation in Every Turn
Discover superior craftsmanship with RODAC, your one-stop solution for professional-grade tools. Born in 1984, RODAC blends experience with innovative technology to deliver an unmatched range of over 750 products. Experience the RODAC difference and redefine your work with unmatched reliability and precision.