/
Automatic Welding Helmet
Regular price
Sale price
$76.95 CAD
Unit price
per
Sale
Sold out
Experience superior protection and style with the RODAC Automatic Welding Helmet. Featuring a vibrant red color and a Spiderman web design, this helmet not only keeps you safe during welding but also adds a touch of fun to your work. Stay protected and showcase your personality with RODAC.
SEE ALL SPECIFICATIONS
SKU : SKU: RDSH777SPI FIND A DEALER
View full details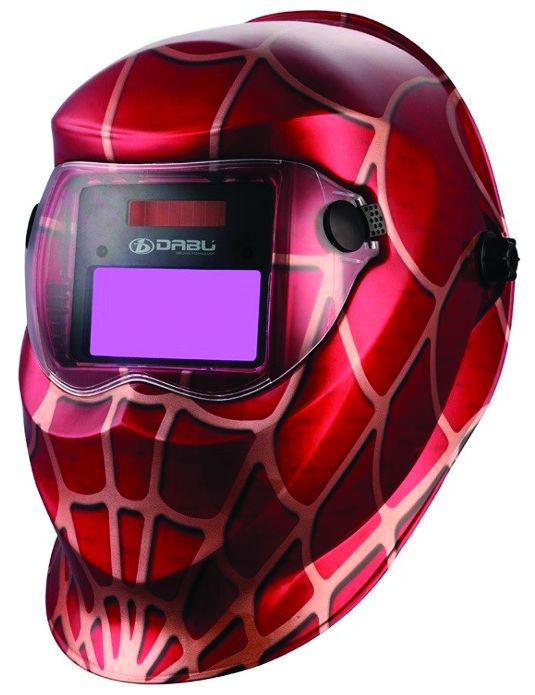 One Stop Shopping For All Your Needs

Committed to user satisfaction

Precision in every product
One Stop Shopping For All Your Needs

Committed to user satisfaction

Precision in every product
Product Overview
Specifications
Introducing the RODAC Automatic Welding Helmet, a cutting-edge solution that combines advanced protection with a touch of style. This helmet is designed to ensure your safety during welding operations while providing a unique and eye-catching design that sets you apart from the crowd. The RODAC Automatic Welding Helmet features an automatic darkening lens that instantly adjusts to the brightness of the welding arc, providing optimal visibility and protection for your eyes. Say goodbye to manually flipping your helmet up and down and experience the convenience and efficiency of automatic light control. With its vibrant red color, this helmet not only stands out in the workshop but also adds a bold and energetic flair to your welding attire. The Spiderman web design further enhances its appeal, giving you a distinctive look that showcases your personality and passion for the craft. Constructed with durability in mind, this welding helmet is built to withstand the rigors of daily use. The high-quality materials ensure long-lasting performance, providing reliable protection for your face and head against sparks, spatter, and harmful UV radiation. The adjustable headband and padded interior offer a comfortable fit, allowing you to wear the helmet for extended periods without discomfort. The lightweight design reduces strain on your neck and shoulders, enhancing your overall comfort and mobility during welding tasks. The RODAC Automatic Welding Helmet also features a convenient grinding mode, allowing you to switch between welding and grinding operations without removing the helmet. This versatility saves you time and effort, ensuring a seamless transition between different tasks. Safety is a top priority, and this helmet meets the highest industry standards. It is CE-certified, providing assurance of its quality and compliance with safety regulations. The helmet's reliable and responsive sensors ensure quick and accurate darkening, minimizing the risk of eye strain and injury. Whether you are a professional welder or a DIY enthusiast, the RODAC Automatic Welding Helmet is a must-have accessory for your welding arsenal. Stand out from the crowd with its striking red color and Spiderman web design while enjoying the peace of mind that comes with superior protection. Invest in the RODAC Automatic Welding Helmet and elevate your welding experience to new heights. Stay safe, look stylish, and weld with confidence.
Automatic welding helmet
Red color
Spiderman web design.
Excellence and Innovation in Every Turn
Discover superior craftsmanship with RODAC, your one-stop solution for professional-grade tools. Born in 1984, RODAC blends experience with innovative technology to deliver an unmatched range of over 750 products. Experience the RODAC difference and redefine your work with unmatched reliability and precision.