Regular price
Sale price
$5.75 CAD
Unit price
per
Sale
Sold out
The RDAP1371 by Rodac is a high-quality 1/4" NPT Mini Air Regulator. Achieve precise control of air pressure for your pneumatic tools and equipment. Compact and reliable, this regulator ensures optimal performance in a compact size. Upgrade your air pressure control with the RDAP1371.
SEE ALL SPECIFICATIONS
SKU : SKU: RDAP1371 FIND A DEALER
View full details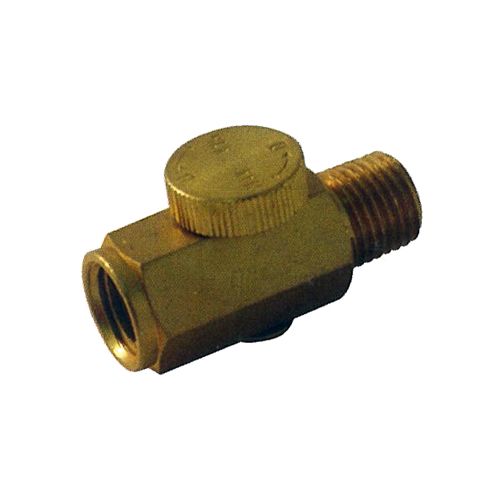 One Stop Shopping For All Your Needs

Committed to user satisfaction

Precision in every product
One Stop Shopping For All Your Needs

Committed to user satisfaction

Precision in every product
Product Overview
Specifications
The RDAP1371 by Rodac is the ultimate solution for precise control of your pneumatic system. This Brass 1/4" NPT Mini Air Regulator is a must-have tool for any professional or DIY enthusiast looking to optimize their air-powered applications. Engineered with excellence in mind, the RDAP1371 combines durability, functionality, and precision in a compact design. Crafted from high-quality brass, this regulator is built to withstand the rigors of industrial environments while maintaining optimal performance for years to come. One of the standout features of the RDAP1371 is its ability to provide accurate and consistent air pressure regulation. With its 1/4" NPT connection, this regulator seamlessly integrates into your existing pneumatic system, allowing for seamless control over air pressure levels. Whether you're operating air tools, paint sprayers, or other air-powered equipment, this regulator ensures that you can achieve the desired pressure effortlessly. The RDAP1371 boasts an intuitive adjustment knob that allows you to fine-tune the pressure output with precision. This level of control enables you to optimize performance, increase efficiency, and prevent potential damage to your tools or equipment. Say goodbye to inconsistent results and hello to the perfect balance of air pressure every time. Designed for convenience, this mini air regulator features a clear and easy-to-read pressure gauge. The gauge provides real-time feedback on the regulated pressure, ensuring you're always aware of the current settings. This feature allows you to make quick adjustments on the fly, saving you valuable time and effort. Safety is paramount, and the RDAP1371 doesn't disappoint. It incorporates a built-in pressure relief valve, offering an added layer of protection against over-pressurization. This invaluable safety feature prevents damage to both the regulator and your pneumatic system, ensuring smooth operation and peace of mind. Installing the RDAP1371 is a breeze, thanks to its user-friendly design. The 1/4" NPT connection makes it compatible with a wide range of air hoses and fittings, ensuring compatibility with your existing setup. Additionally, the compact size of this regulator allows for easy integration into tight spaces, making it ideal for both professional workshops and home garages. Invest in the RDAP1371 by Rodac today and unlock the full potential of your pneumatic applications. With its durable brass construction, precise pressure control, and thoughtful design, this mini air regulator sets the standard for performance and reliability. Don't settle for anything less than perfection when it comes to regulating your pneumatic system—choose the RDAP1371 and experience unparalleled results.
Precise air pressure control
adapted for pneumatic tools and equipment
compact and reliable
optimal performance
compact size.
Excellence and Innovation in Every Turn
Discover superior craftsmanship with RODAC, your one-stop solution for professional-grade tools. Born in 1984, RODAC blends experience with innovative technology to deliver an unmatched range of over 750 products. Experience the RODAC difference and redefine your work with unmatched reliability and precision.