/
Adjustable Wrench 15" X 1-3/4"
Regular price
Sale price
$29.95 CAD
Unit price
per
Sale
Sold out
Introducing the RDCA515, a 15" adjustable wrench by Rodac. Crafted from forged steel, this wrench offers durability and versatility for various applications. Upgrade your toolkit with the RDCA515 adjustable wrench for precise adjustments and reliable performance.
SEE ALL SPECIFICATIONS
SKU : SKU: RDCA515 FIND A DEALER
View full details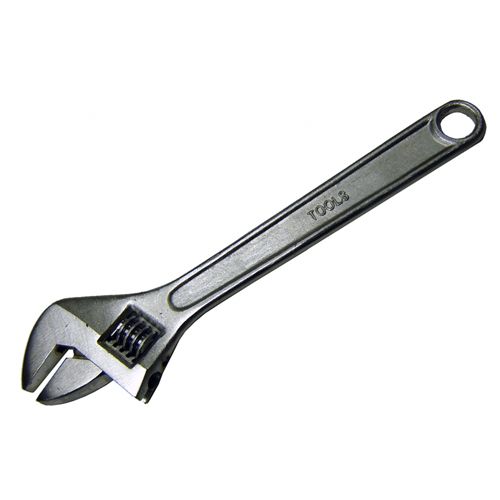 One Stop Shopping For All Your Needs

Committed to user satisfaction

Precision in every product
One Stop Shopping For All Your Needs

Committed to user satisfaction

Precision in every product
Product Overview
Specifications
Introducing the RDCA515 Adjustable Wrench by Rodac, a versatile tool designed to handle various tasks with ease. With its 15-inch size, this adjustable wrench provides ample leverage and torque for tackling nuts and bolts of different sizes. Crafted from high-quality forged steel, the RDCA515 offers exceptional durability and strength to withstand heavy use. The adjustable design allows for precise adjustments, ensuring a secure and tight grip on fasteners. The RDCA515 adjustable wrench features a comfortable handle that provides a firm and ergonomic grip, reducing fatigue during prolonged use. Its compact size makes it ideal for working in tight spaces and accessing hard-to-reach areas. Whether you're a professional tradesperson or a DIY enthusiast, the RDCA515 Adjustable Wrench is designed to make your tasks easier and more efficient. Experience the reliability and performance that Rodac tools are known for.
15" adjustable wrench
Forged steel construction
Durability and versatility
Precise adjustments
Reliable performance
Superior quality from Rodac.
Excellence and Innovation in Every Turn
Discover superior craftsmanship with RODAC, your one-stop solution for professional-grade tools. Born in 1984, RODAC blends experience with innovative technology to deliver an unmatched range of over 750 products. Experience the RODAC difference and redefine your work with unmatched reliability and precision.