/
Adjustable Steel Trolley 1T
Regular price
Sale price
$99.95 CAD
Unit price
per
Sale
Sold out
The RDTROL1 is an adjustable steel trolley with a 1-ton capacity. It adjusts from 3" to 5-1/2" in height, making it versatile for various lifting and transportation tasks. This sturdy and reliable trolley enhances your lifting capabilities.
SEE ALL SPECIFICATIONS
SKU : SKU: RDTROL1 FIND A DEALER
View full details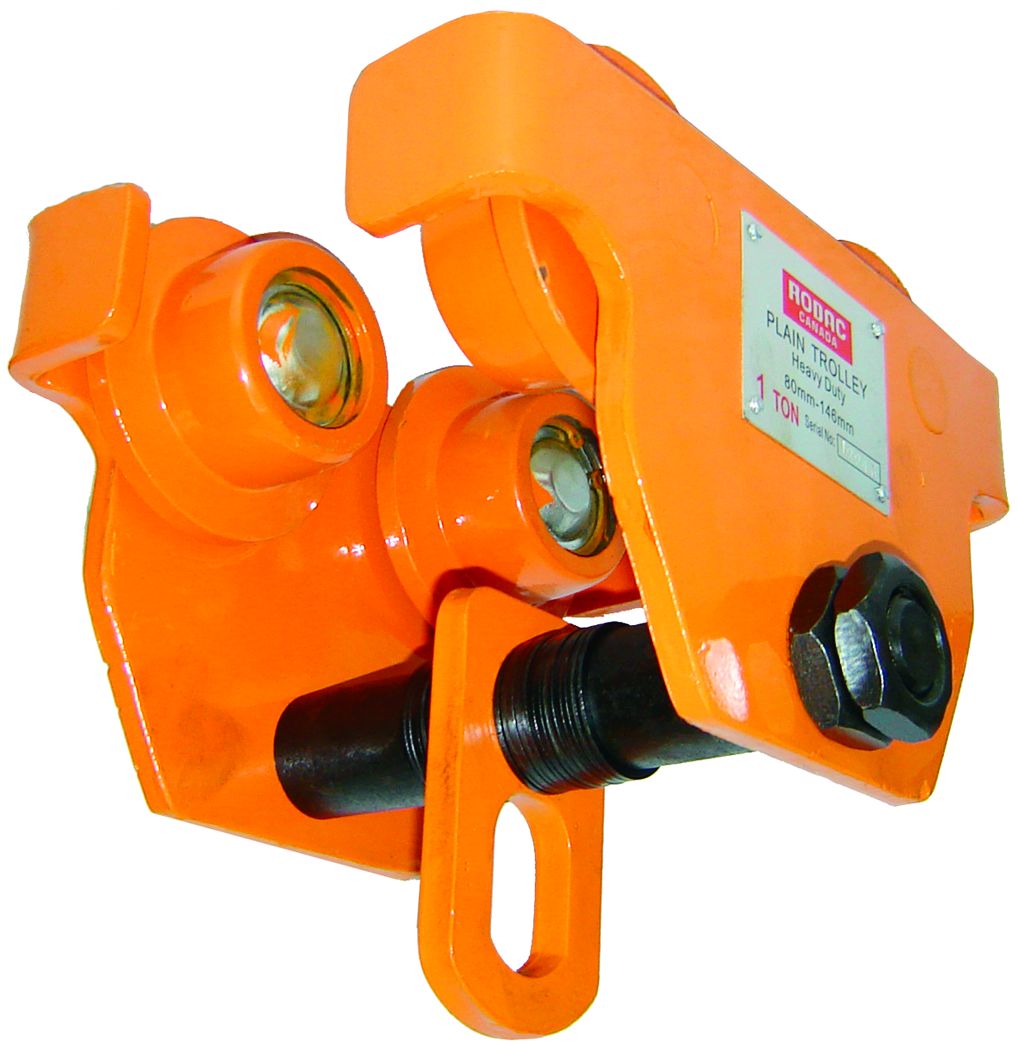 One Stop Shopping For All Your Needs

Committed to user satisfaction

Precision in every product
One Stop Shopping For All Your Needs

Committed to user satisfaction

Precision in every product
Product Overview
Specifications
Introducing the RDTROL1 Adjustable Steel Trolley, your ultimate solution for heavy-duty lifting and transportation tasks. This high-quality trolley combines robust construction, versatile functionality, and exceptional performance to meet the demands of professional and industrial use. With a remarkable 1-ton capacity, the RDTROL1 allows you to effortlessly lift and transport heavy loads with ease and precision. The height is easily adjustable from 3" to 5-1/2", accommodating various load sizes and providing the flexibility you need for different applications. Crafted from sturdy steel, this trolley is built to withstand rigorous use and ensure long-lasting durability. Its reliable and durable design guarantees stability and secure operation, giving you the confidence to handle even the most demanding tasks. The RDTROL1 is designed for easy maneuverability, making it effortless to navigate through tight spaces and challenging environments. Its user-friendly design ensures quick and hassle-free operation, saving you valuable time and effort. Whether you need to lift heavy machinery, transport bulky items, or handle materials in a construction site, the RDTROL1 is the ideal choice. Its versatility makes it suitable for a wide range of applications, including warehouses, factories, workshops, and more. Enhance your lifting capabilities with the RDTROL1. It provides enhanced lifting capabilities and ensures safe and stable operation, giving you peace of mind throughout your projects. The adjustable feature allows you to customize the trolley according to your specific load requirements, making it a versatile tool for various tasks. Invest in the RDTROL1 Adjustable Steel Trolley and experience unmatched performance and durability. It's a reliable and indispensable tool that will significantly improve your efficiency and productivity. Upgrade your lifting and transportation capabilities today!
1-ton capacity
height adjustable from 3" to 5-1/2"
sturdy steel construction
versatile for lifting and transportation tasks
easy to use and maneuver
reliable and durable design
ideal for heavy-duty applications
provides enhanced lifting capabilities
adjustable for different load sizes
secure and stable operation
suitable for professional and industrial use.
Excellence and Innovation in Every Turn
Discover superior craftsmanship with RODAC, your one-stop solution for professional-grade tools. Born in 1984, RODAC blends experience with innovative technology to deliver an unmatched range of over 750 products. Experience the RODAC difference and redefine your work with unmatched reliability and precision.