Regular price
Sale price
$12.95 CAD
Unit price
per
Sale
Sold out
The RDS10368 by Rodac is a 2-foot adapter cord with three yellow plugs. This versatile cord allows you to connect multiple devices with ease. Its durable construction ensures reliable performance, while the vibrant yellow color enhances visibility and safety. A must-have for any workshop or job site.
SEE ALL SPECIFICATIONS
SKU : SKU: RDS10368 FIND A DEALER
View full details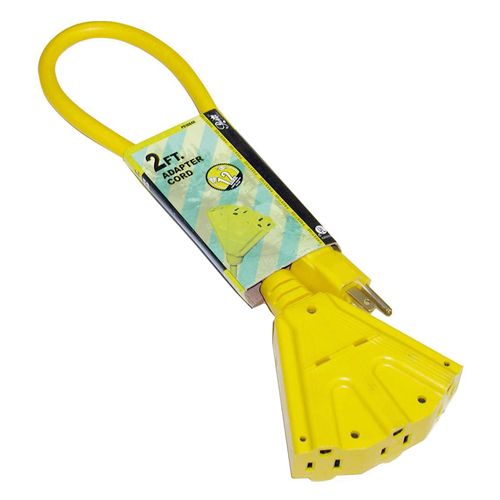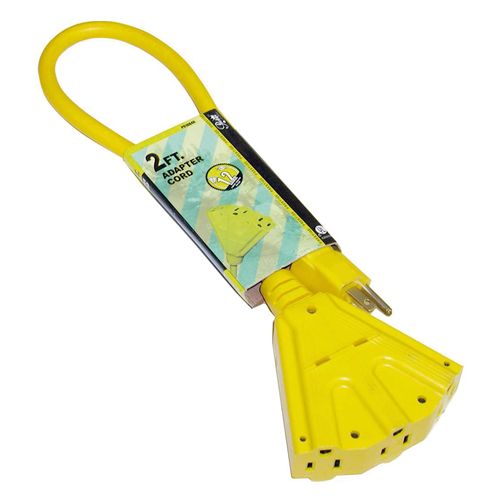 One Stop Shopping For All Your Needs

Committed to user satisfaction

Precision in every product
One Stop Shopping For All Your Needs

Committed to user satisfaction

Precision in every product
Product Overview
Specifications
Introducing the RDS10368 Adapter Cord by Rodac, a reliable and versatile solution for your electrical needs. This 2-foot cord features three yellow plugs, making it perfect for connecting multiple devices simultaneously. Constructed with durability in mind, this adapter cord is built to withstand the demands of workshops, job sites, and everyday use. Its robust construction ensures reliable performance and long-lasting durability, providing you with peace of mind during your electrical projects. The vibrant yellow color of the plugs enhances visibility, promoting safety in busy work environments. You can easily spot the cord and plugs, reducing the risk of tripping or accidental disconnection. The 2-foot length offers flexibility and convenience, allowing you to position your devices as needed without the hassle of excess cord length. It's an ideal length for various applications, whether you're working in a confined space or need a shorter reach. The RDS10368 Adapter Cord is not only practical but also aesthetically pleasing. The bright yellow color adds a touch of visibility and distinction, making it easy to identify among other cords and cables. Whether you're a professional tradesperson or a DIY enthusiast, this adapter cord is an essential tool for your electrical setup. It ensures a secure and reliable connection, enabling you to power your tools, equipment, and devices with ease.
2-foot adapter cord
three yellow plugs
versatile for connecting multiple devices
durable construction
vibrant yellow color for enhanced visibility and safety
ideal for workshops or job sites.
Excellence and Innovation in Every Turn
Discover superior craftsmanship with RODAC, your one-stop solution for professional-grade tools. Born in 1984, RODAC blends experience with innovative technology to deliver an unmatched range of over 750 products. Experience the RODAC difference and redefine your work with unmatched reliability and precision.