/
42'' 6 Drawer Top Chest
Regular price
$759.95 CAD
Regular price
Sale price
$759.95 CAD
Unit price
per
Sale
Sold out
Introducing the RODAC Tool Cabinet: a sleek and spacious storage solution for your tools. With its black and green design, ball bearing drawers, and 6 spacious drawers (including 2 large and 4 medium), this cabinet provides easy access and organization for all your tools. Upgrade your workspace with this durable and stylish tool cabinet.
SEE ALL SPECIFICATIONS
SKU : SKU: RD420061S FIND A DEALER
View full details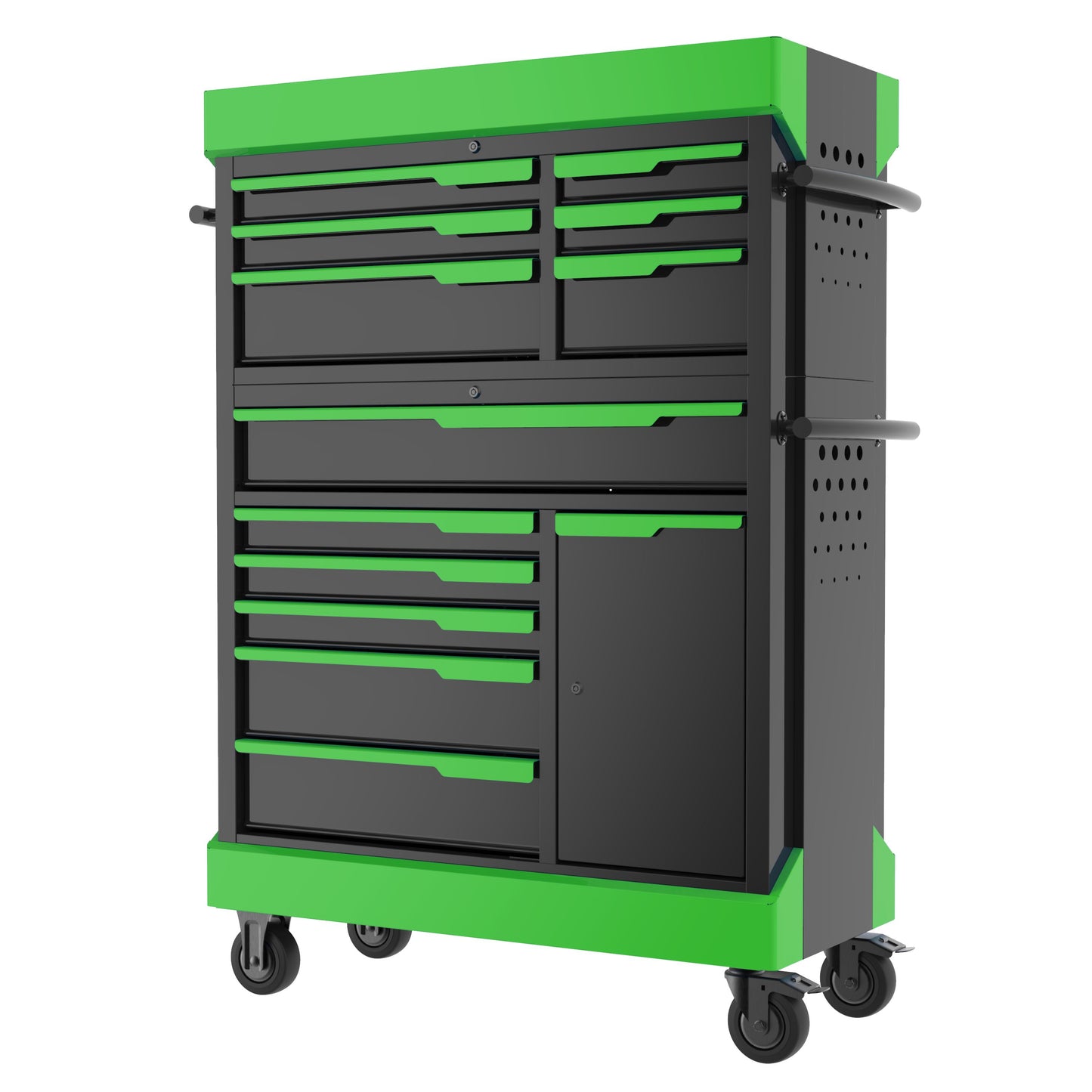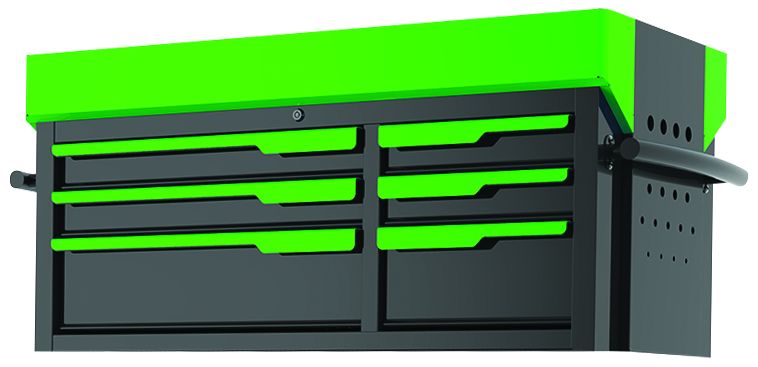 One Stop Shopping For All Your Needs

Committed to user satisfaction

Precision in every product
One Stop Shopping For All Your Needs

Committed to user satisfaction

Precision in every product
Product Overview
Specifications
Introducing the RODAC Tool Cabinet: The Ultimate Storage Solution for Your Tools! Are you tired of a cluttered and disorganized workspace? The RODAC Tool Cabinet is here to transform your storage woes and provide a sleek and efficient solution for organizing your valuable tools and equipment. Stylish and Functional Design: With its striking black and green color scheme, this tool cabinet adds a touch of style to any workshop or garage. Not only does it enhance the aesthetics of your space, but it also promotes a professional and organized environment. Generous Dimensions: Measuring at 42'' x 18'' x 20'', this tool cabinet offers ample storage space to accommodate all your tools. Whether you have power tools, hand tools, or accessories, the spacious design ensures that everything has its dedicated place, allowing for easy access and efficient organization. Smooth and Effortless Operation: Equipped with ball bearing drawers, the RODAC Tool Cabinet ensures smooth and seamless operation. The drawers glide open and close effortlessly, even when fully loaded with heavy tools. Say goodbye to struggling with stiff or jammed drawers and enjoy the convenience of a cabinet designed for smooth functionality. Versatile Drawer Configuration: The RODAC Tool Cabinet features six spacious drawers, providing a variety of sizes to accommodate tools of different shapes and sizes. With two large drawers and four medium drawers, you have the flexibility to store items of various dimensions. Whether it's power tools, hand tools, or accessories, there's a perfect spot for each item. Durable Construction: Crafted with durability in mind, this tool cabinet is built to withstand the demands of a busy workshop. The sturdy construction ensures stability and longevity, allowing you to rely on this cabinet for years to come. It is designed to handle the weight of your tools while maintaining its structural integrity. Organized and Efficient Workspace: With the RODAC Tool Cabinet, you can say goodbye to the frustration of searching for misplaced tools. This cabinet provides a systematic and efficient storage solution, allowing you to keep your tools organized and easily accessible. Spend less time searching and more time on your projects. Enhance Your Workstation: Upgrade your workspace with the RODAC Tool Cabinet and experience the convenience and efficiency of a well-organized tool storage solution. Whether you are a professional tradesperson or a DIY enthusiast, this cabinet is a valuable addition that streamlines your workflow and enhances your productivity. Invest in the RODAC Tool Cabinet and transform your workspace into a haven of organization. Say goodbye to clutter and inefficiency and embrace the ease and functionality of a premium-quality tool storage solution. Order yours today and experience the difference it makes in your work environment.
Black & Green design
Dimensions: 42'' x 18'' x 20''
Ball bearing drawers for smooth operation
6 spacious drawers: 2 large, 4 medium
Excellence and Innovation in Every Turn
Discover superior craftsmanship with RODAC, your one-stop solution for professional-grade tools. Born in 1984, RODAC blends experience with innovative technology to deliver an unmatched range of over 750 products. Experience the RODAC difference and redefine your work with unmatched reliability and precision.