Regular price
Sale price
$14.95 CAD
Unit price
per
Sale
Sold out
The RDCRO34B is a high-quality chain hook with a 3/4 ton capacity. This durable and reliable hook is designed to handle heavy loads with ease and precision. Upgrade your lifting capabilities with the RDCRO34B chain hook.
SEE ALL SPECIFICATIONS
SKU : SKU: RDCRO34B FIND A DEALER
View full details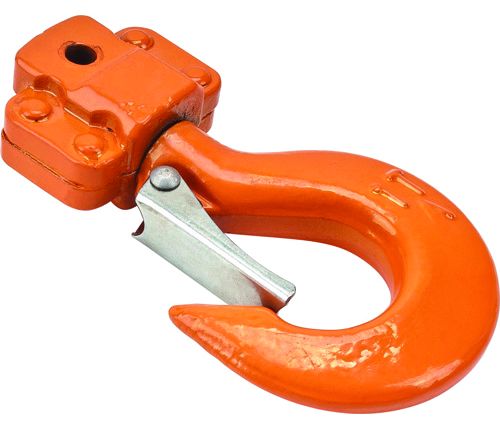 One Stop Shopping For All Your Needs

Committed to user satisfaction

Precision in every product
One Stop Shopping For All Your Needs

Committed to user satisfaction

Precision in every product
Product Overview
Specifications
Introducing the RDCRO34B Chain Hook, a reliable and robust tool designed to handle heavy loads with ease. With its impressive 3/4 ton capacity, this chain hook is perfect for lifting and securing a variety of objects in professional and industrial settings. Constructed with durability in mind, the RDCRO34B features a sturdy build that ensures long-lasting performance. Whether you need to lift machinery, equipment, or other heavy objects, this chain hook is up to the task. The RDCRO34B is designed for easy and secure attachment, providing a strong hold to prevent slippage during lifting operations. Its versatile design makes it suitable for a wide range of applications, from construction sites to warehouses and beyond. One of the key advantages of the RDCRO34B is its ease of use. With its simple and straightforward operation, you can quickly and efficiently attach and detach loads, saving time and effort on your projects. Safety is a top priority, and the RDCRO34B delivers. Its reliable construction and secure operation ensure that your lifting tasks are performed with stability and confidence. You can rely on this chain hook to provide a secure and stable lifting solution. Whether you're a professional in the construction industry or a DIY enthusiast, the RDCRO34B is a valuable addition to your toolkit. Its versatility and strength make it an essential tool for lifting and securing heavy objects in various scenarios. Invest in the RDCRO34B Chain Hook and experience the convenience, reliability, and durability it offers. Upgrade your lifting capabilities and tackle challenging tasks with confidence. Add this exceptional tool to your equipment collection today.
3/4 ton capacity
Durable and reliable construction
Designed for heavy load handling
Enhances lifting capabilities
Easy to use and maneuver
Versatile for various applications
Compact and portable design
Secure and stable operation
Suitable for professional and industrial use.
Excellence and Innovation in Every Turn
Discover superior craftsmanship with RODAC, your one-stop solution for professional-grade tools. Born in 1984, RODAC blends experience with innovative technology to deliver an unmatched range of over 750 products. Experience the RODAC difference and redefine your work with unmatched reliability and precision.