Regular price
$124.95 CAD
Regular price
Sale price
$124.95 CAD
Unit price
per
Sale
Sold out
Introducing the RODAC Fork Lift Stands, sold in pairs. With a capacity of 7 tons and 4 adjustable positions, these stands offer a height range of 13'' to 17''. The saddle dimensions are 2 3/4'' x 4'', and the base dimensions are 9'' x 10''. Designed to be sturdy and reliable, these stands are ideal for your lifting needs.
SEE ALL SPECIFICATIONS
SKU : SKU: RD47000G FIND A DEALER
View full details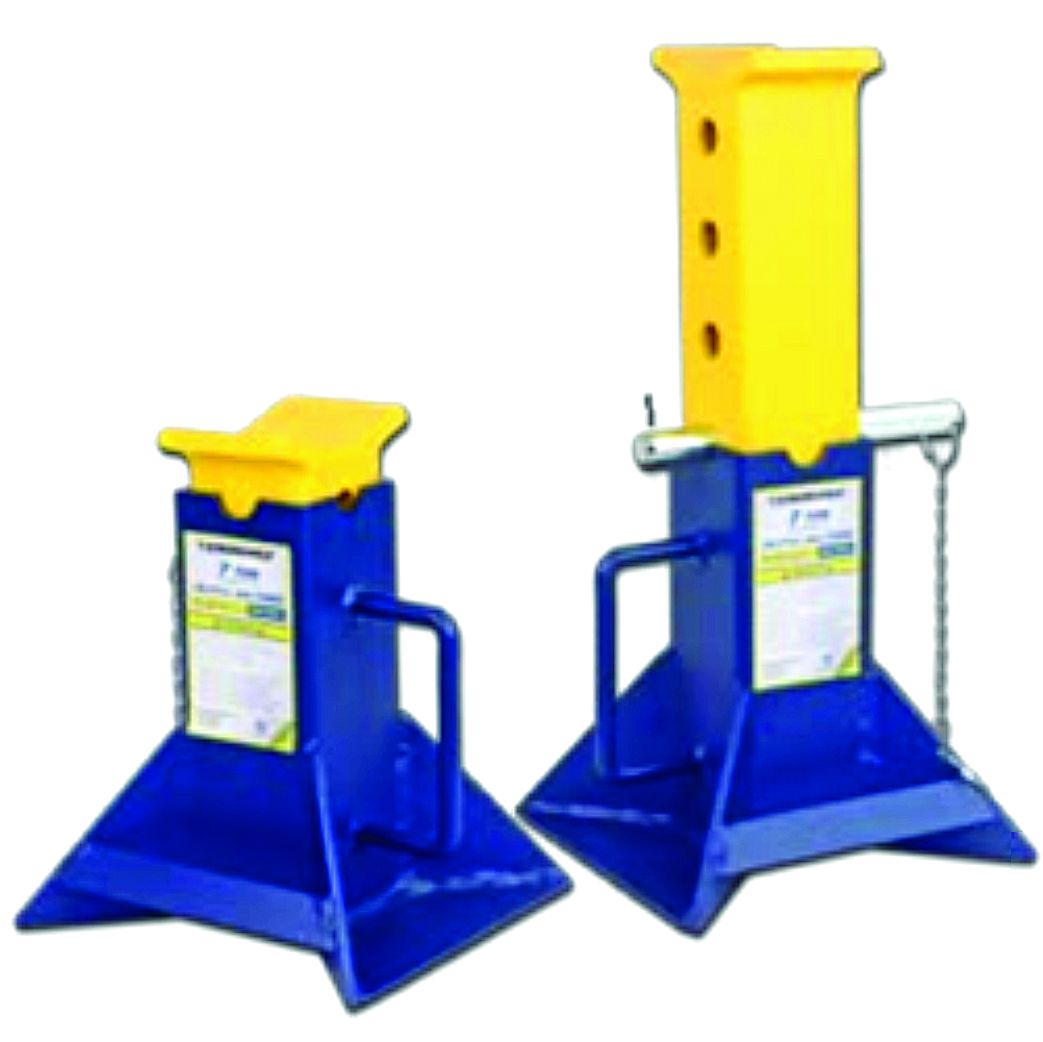 One Stop Shopping For All Your Needs

Committed to user satisfaction

Precision in every product
One Stop Shopping For All Your Needs

Committed to user satisfaction

Precision in every product
Product Overview
Specifications
Introducing the RODAC Fork Lift Stands, a reliable and sturdy solution for supporting heavy loads. Sold in pairs, these stands offer a combined capacity of 7 tons, providing exceptional stability and safety during lifting operations. With 4 adjustable positions, you can easily set the desired height to accommodate various lifting requirements. The height range of these stands extends from 13 inches to 17 inches, allowing for flexible positioning based on the load's size and height. The saddle dimensions of 2 3/4 inches by 4 inches ensure a secure and snug fit for the lifted object, preventing slippage or instability. The base dimensions of 9 inches by 10 inches provide a wide and solid foundation for enhanced stability and weight distribution. This design feature contributes to the overall safety and reliability of the stands during use. Crafted with durability in mind, these Fork Lift Stands are built to withstand heavy-duty applications and are constructed from high-quality materials to ensure long-lasting performance. They are designed to meet the demanding needs of professionals and provide a dependable lifting solution for various industrial settings. Whether you're working in a garage, warehouse, or other industrial environments, the RODAC Fork Lift Stands deliver the strength, versatility, and reliability you need to efficiently lift and support heavy loads. Invest in these stands and experience a safer and more efficient lifting experience.
Sold in pairs
Capacity: 7 tons
4 adjustable positions
Height range: 13'' to 17''
Saddle dimensions: 2 3/4'' x 4''
Base dimensions: 9'' x 10''
Excellence and Innovation in Every Turn
Discover superior craftsmanship with RODAC, your one-stop solution for professional-grade tools. Born in 1984, RODAC blends experience with innovative technology to deliver an unmatched range of over 750 products. Experience the RODAC difference and redefine your work with unmatched reliability and precision.